Global Prime Property Prices Surged in 2021 Amid Soaring Asset Prices
2950 Booth Creek, Vail, Colorado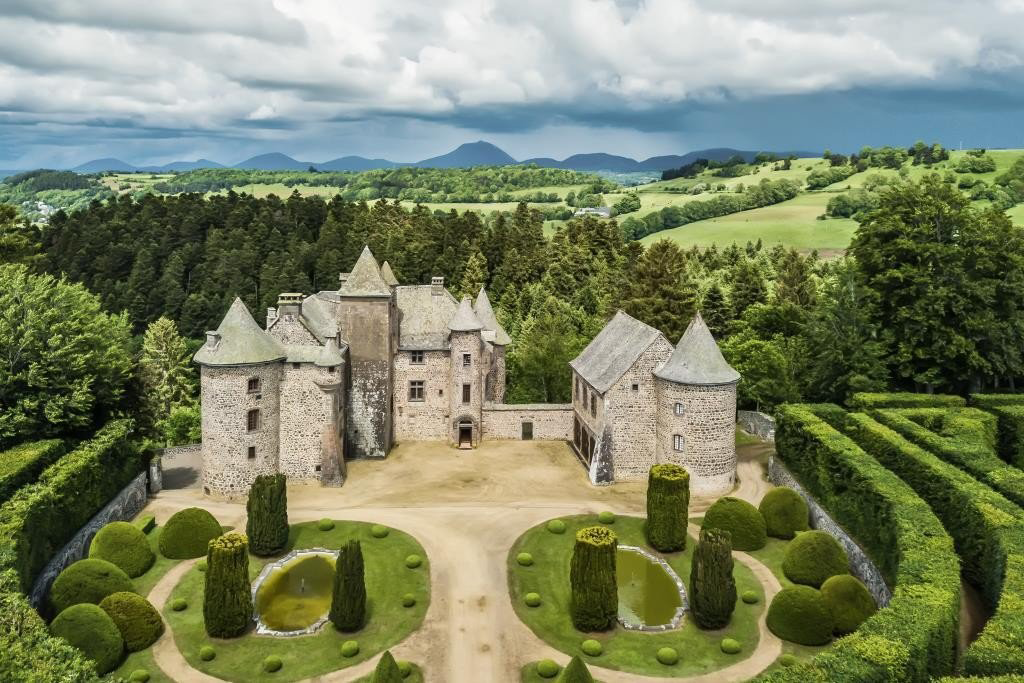 Historic Chateau in Parc des Volcans, France. Groupe Mercure.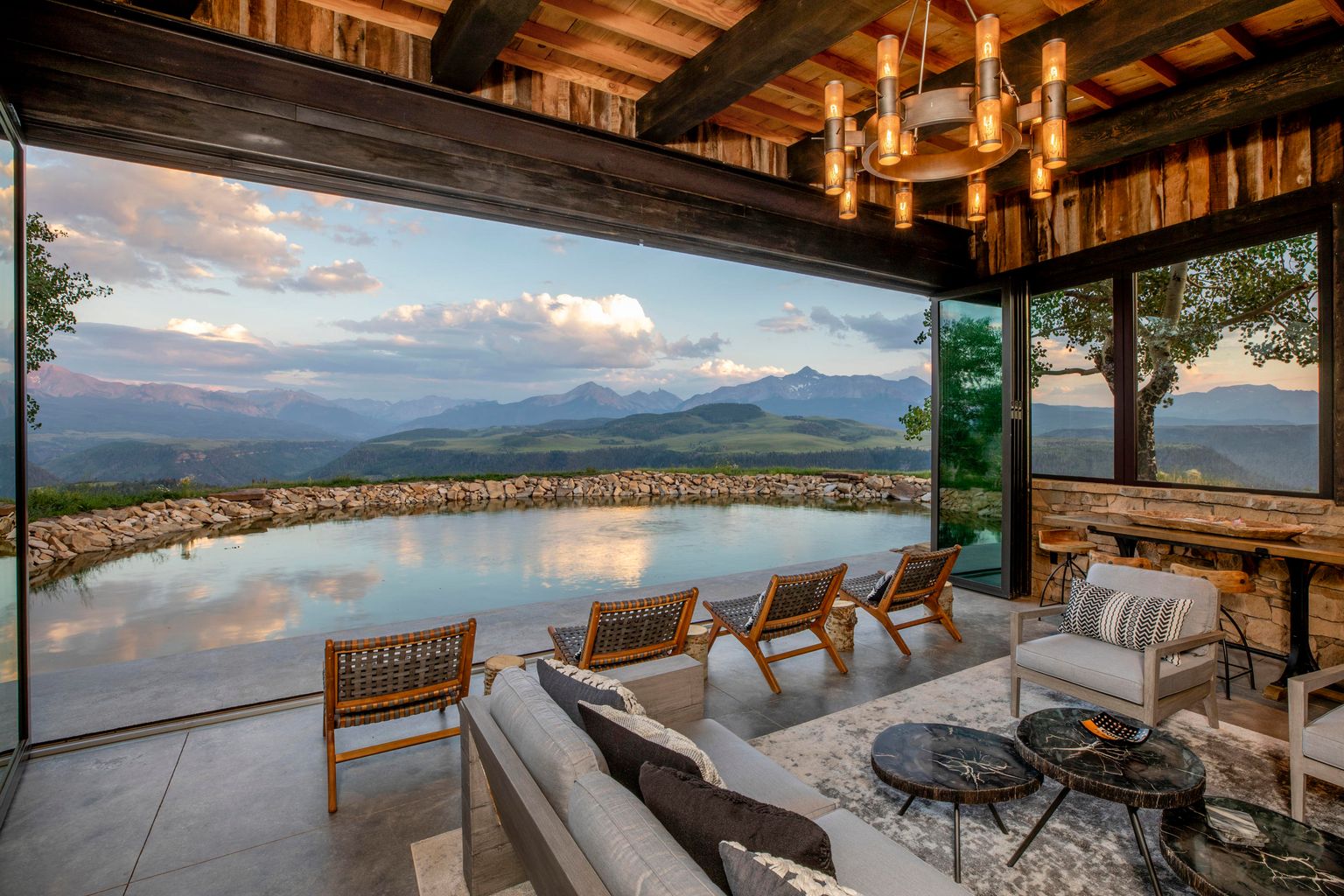 70-acre Wilderness Retreat inTelluride, Colorado. Telluride Real Estate Corp
The world is experiencing one of the most accelerated periods of wealth creation and capital availability in history.

As the pandemic surged in early-mid 2020, governments worldwide introduced unprecedented fiscal stimulus packages to sustain their economies. This capital injection, coupled with low interest rates and relaxed credit conditions, helped bullish investors lift stock markets, resulting in a 44% gain of the S&P 500 from the beginning of 2020 to date. After a sharp contraction in 2020, the luxury goods market also saw gains, growing by 29% annually according to Bain & Company.
The factors that resulted in roaring global equity and luxury goods markets in 2020-2021 concomitantly impacted prices in many prime residential markets. A stark drop in available luxury housing stock coupled with increasing demand further drove that price appreciation. We studied a sampling of primary and secondary luxury markets to illustrate (see Exhibit 1).
Brokers across almost all our surveyed housing markets reported that luxury inventory declined during 2020 and remained low throughout 2021. "There is a shortage of stock here," said Ken Jacobs of Private Property Global in Sydney, where median house prices reached A $1.5 million (US $1.1 million) in the third quarter of 2021, a 32% annual increase, and top sales exceeded A $60 million (US$43 million). "The adage has always been sell before you buy. The current dynamic has many owners hesitant to sell without having found their next home due to the fear they will be left on the sideline, thus losing the benefit of a strong sale price on their existing home. This fear is compounding the stock shortage."
Traditional second-home markets have also been hampered by seller hesitation and explosive buyer demand, intensifying inventory constraints. California's Lake Tahoe region witnessed a surge in demand from affluent Silicon Valley tech executives: "Driven by untethering from a physical office and focus on quality of lifestyle," said Jeff Brown of Tahoe Mountain Realty. "Correspondingly, few are willing to give up a foothold in the community; thus, supply is painfully tight. Demand has overwhelmed supply, driving pricing through the roof." Median house prices in the region neared US $1 million at the close of the third quarter, up from US $750,000 a year ago, and the highest-priced sales topped US $31 million earlier in the year.
Even in Dubai, where rapid development in the 2000s and early 2010s prompted government controls to curb oversupply, unprecedented demand and inventory constraints are impacting pricing, particularly at the top of the market. "Believe it or not, Dubai actually has a severe lack of high-end property supply, with only a handful of projects catering to the ultra-high-net-worth segment of the market," said Abdullah Alajaji of Driven Properties. "This has caused double or even triple-digit percentage increases in certain areas, with some areas experiencing price increases over 100% since the start of the year."
"Supply is painfully tight"
–Jeff Brown of Tahoe Mountain Realty
In second-home markets reliant on a steady stream of overseas buyers, lockdowns and apprehension about traveling amid the pandemic resulted in some price declines in 2020. But as vaccines became broadly available and borders reopened, luxury property sales in heavily air-travel reliant regions such as Mexico's San Miguel de Allende saw a dramatic turnaround. "We were typically seeing 25% under asking price offers in 2020; that compares to 2021 where we are seeing either full price offers or 10% under asking," said Ann Dolan of CDR San Miguel, noting that median sales prices rose by more than 9% in 2021.
Price increases evidenced across median sales prices were amplified in the ultra-luxury echelons of our surveyed markets. In Hong Kong, average sales prices increased year-on-year by 7% to HK $9.3 million (US $1.3 million), but luxury sales prices grew by more than 12%. "As a financial center, Hong Kong's real estate market typically tracks stock market trend s and the rebound in global/domestic stock markets has also fueled property investments," noted Joshua Miller of OKAY.com.
Colorado's Telluride region reported median sales price gains across the overall market of 12% year-over- year, but the "top 10% of the market saw larger increases of more than 40%," said Sarah Stogner of Telluride Real Estate Corp. Similarly, in the state of Hawai'i, luxury sales of US $3 million and above in 2021 outpaced 2020 in both the number of transactions and total dollar value sold, by +195% and +235% respectively. "To continued growth of the real estate market has been remarkable, fueled by new wealth and new high net-worth individuals," said Matt Beall of Hawai'i Life of Hawai'i's record-breaking year. "We are seeing a younger and more motivated group of buyers who view luxury real estate as an asset class. They are diversifying into new business models and flexible working locations that weren't available previously. There's a new found velocity to both money and people."
As inflationary pressures loom, the explosive double and triple-digit price increases recorded in many prime property markets are likely to return to more sustainable levels over the next 12-24 months. Real estate remains a hedge against inflation and HNW buyers will continue to seek out exceptional properties for investment and lifestyle purposes. "In uncertain times there is a flight to safety from both an investment and emotional perspective. Housing provides both," said Ken Jacobs of Private Property Global in Sydney.